UMEZ COO Hope Knight recognized as Change Agent by Council on Urban Professionals
Date: Thursday, October 23, 2014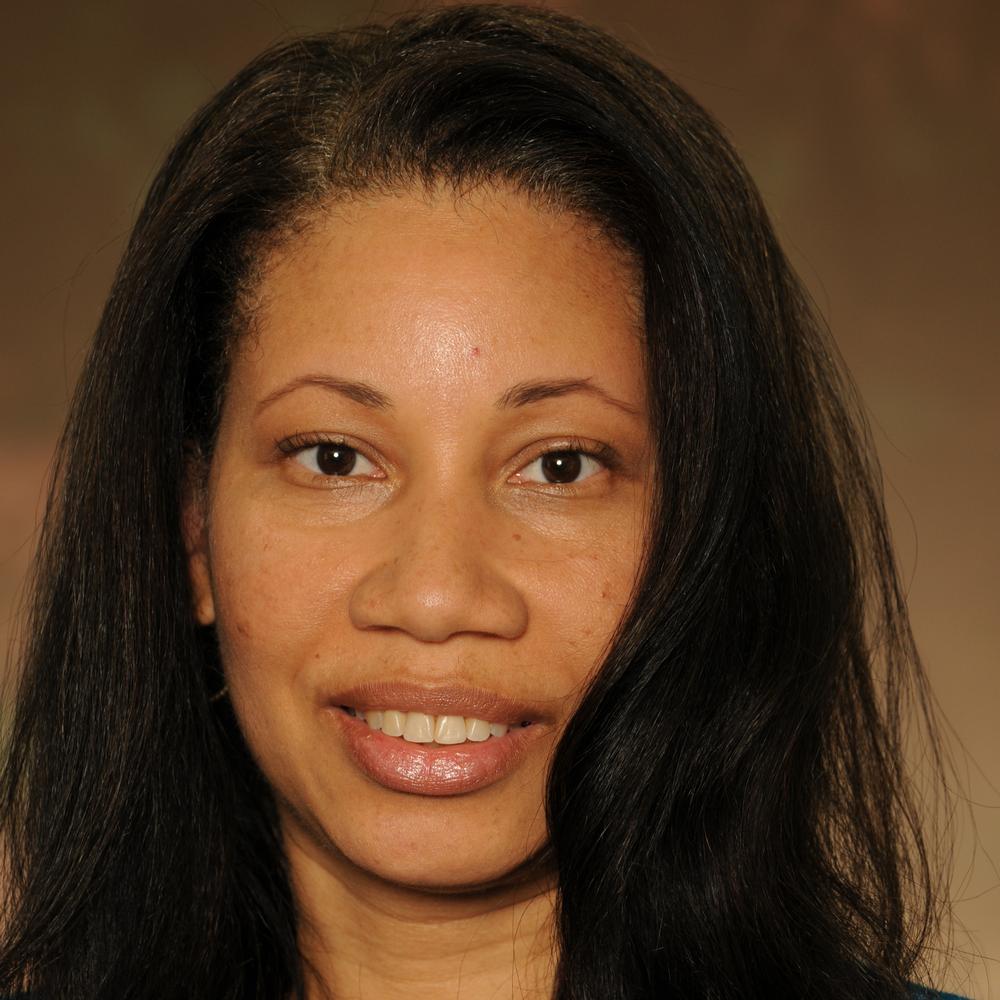 The Council on Urban Professions announced their CUP Catalyst of Change at their 7th Annual Wall Street Partners Forum last night. They recognized accomplished leaders across the financial services sector who have achieved extraordinary success in business while simultaneously making a significant impact on their community. Hope Knight, COO of the Upper Manhattan Empowerment Zone was among those on CUP's list.
Ken Knuckles, the President and CEO of UMEZ added his praise "As Chief Operating Officer, Hope has responsibility for implementing most of what UMEZ does, in our office and in our community. She has been my co-pilot for over eleven years now, and our achievements in Upper Manhattan are a direct result of her intelligence, focus and drive. Economic development is hard, slow but very meaningful work with worthy outcomes. I salute CUP for its recognition of Hope Knight."
CUP celebrated successful several diverse professionals who drive economic growth for their organizations and contribute to the greater good through nonprofit or public sector service, mentorship and philanthropy. The nine other leaders recognized by CUP this year came from BET Networks, BlackRock, Citi Alternative Investment Services, Goldman Sachs, JPMorgan, Lazard Asset Management, The Prudential Group Insurance, RBC Capital Markets' Broadcasting and RLJ Lodging Trust.
"Through this honor, CUP has recognized the extraordinary contribution that Hope has made by applying her considerable private sector skills and business sensibilities in the community development arena," stated Kathryn Wylde, President & CEO, Partnership for New York City.

CUP connects, empowers, and mobilizes the next generation of diverse business and civic leaders. Founded in 2007, CUP is a 21st century leadership development organization with over 1,500 individual members, a national network of 20,000, and 70 corporate partners spanning the financial services, law, media & entertainment, digital & technology, non-profit, and public sectors.
ABOUT THE UPPER MANHATTAN EMPOWERMENT ZONE (www.umez.org)
Since its founding in 1996, The Upper Manhattan Empowerment Zone (UMEZ) has been a singular catalyst in the revitalization of Upper Manhattan. UMEZ's investments, upwards of $220 million to date, have provided funding to numerous organizations, businesses and institutions that drive the local economy, create jobs, and add to the vibrancy of New York City. Significantly, these funds have also been leveraged to generate over $1 billion in private capital investments into Upper Manhattan. UMEZ continues to be a leader in reestablishing the area as one of New York's most dynamic cultural districts through the creation of the Cultural Industry Investment Fund, established in 2004.
ABOUT UMEZ BUSINESS INVESTMENTS
UMEZ provides loan capital of $250,000 or more to projects that provide new job creation and substantial economic growth in Upper Manhattan. Rather than competing with traditional lenders, we tend to augment (or "gap fund") the level of private capital provided. UMEZ supports projects that provide new job creation as well as those that would be undercapitalized without our loan capital. These business investments are generally either commercial business loans or commercial real estate development loans.
ABOUT BRISC
The Upper Manhattan Empowerment Zone Development Corporation offers strategic start up and/or growth business loans to qualified Upper Manhattan businesses through its Business Resource and Investment Service Center, Inc. (BRISC). BRISC makes loans between $50,000 and $250,000 aimed at small business formation and/or expansion to create economic vitality for Upper Manhattan. These loans may be senior or subordinated financing, depending on the other sources of capital for the project, and are set at an affordable rate, with flexible terms based on the cash flows, job generation, and level of collateral for the project.
ABOUT THE CULTURAL INDUSTRY INVESTMENT FUND
The Cultural Industry Investment Fund (CIIF) was established in 2004 in order to support cultural institutions – from the iconic to the new and burgeoning – that serve as a powerful platform for the revitalization of the communities in which they reside. CIIF's strategy is designed to encourage long-term, permanent change within its grantees by building administrative capacity, supporting organizational development, and/or making needed capital improvements. Since its inception, CIIF has provided $40 million in grants to over 50 arts and cultural organizations in Upper Manhattan.
ABOUT THE UMEZ WORKFORCE DEVELOPMENT FUND
UMEZ's Workforce Development Fund provides financial and technical assistance grants to catalyze employment and training in the neighborhoods of Upper Manhattan. The goal of the fund is to facilitate access to quality jobs and career advancement opportunities for the unemployed and under-employed residents. The Fund strategically supports demand-driven workforce development that builds skills and knowledge of residents in response to the hiring needs of employers and prioritizes employment opportunities in high-growth, high-demand sectors of the labor market. Through these investments, UMEZ identifies innovative models in which residents acquire skills and employers recognize Upper Manhattan as a repository for a multi-talented and experienced workforce.

###
Gallery